Events Assistant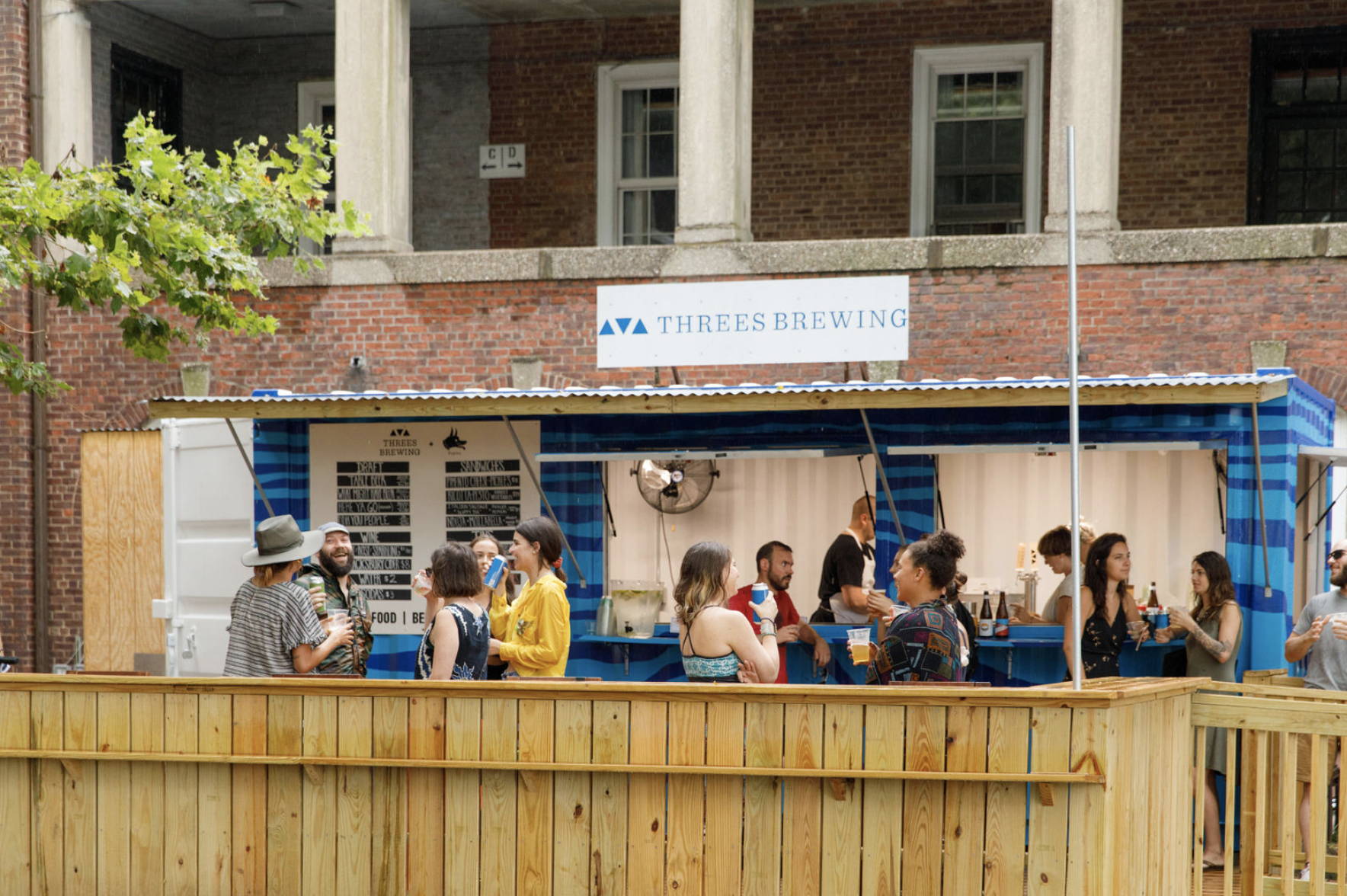 ---
The Company:
Threes Brewing is a brewery, bar and event space located in the Gowanus section of Brooklyn, with satellite bars in Greenpoint and on Governors Island. A core focus of the company is to reconnect people to each other and themselves, creating memorable experiences that celebrate life. To this end, the Events Assistant is exclusively focused on ensuring our patrons receive excellent hospitality experiences via the private event products and services we've sold.
The Events Assistant at Threes Brewing supports the private events department via the execution of events at all Threes Brewing locations. They work closely with the Event Success Manager, report to the Event Director, and work solely on the floor to successfully accommodate clients and guests' expectations during their private party.


Goals for the Threes Brewing Events Assistant:
Execute private events at all Threes Brewing locations with professionalism and efficiency.

Meet service standards set by Events Director and Event Success Manager.

Maintain those service standards and set an example for event floor staff.

Bolster the private event services on the floor by gathering and sharing feedback amassed through event execution.


Responsibilities include:
Understanding Threes event offerings and seamlessly delivering on them during events.

Accessing documents and other information on CRM software Tripleseat.

Managing front-of-house event staff performance,

and delegating as appropriate to Threes, Meat Hook and Purslane personnel.

Communicating thoroughly with staff, floor managers, and clients during events to maintain excellent service and seamless execution.

Ensuring accurate event payment processing for all events.

Translating feedback from executed events to sales managers and events director for continued progress.


Requirements:
Warm, friendly and hospitable demeanor.

Minimum 2-4 years' experience within a food and beverage operation, event and management experience a plus.

Meticulous organization.

Ability to manage high-stress situations.

Exceptional team player with a passion for the craft beer and/or hospitality industries.

Excellence-driven, inquisitive, and motivated by collaborating with customers and co-workers.

Ability to work a schedule that includes evenings, weekends, and holidays.

Experience with Tripleseat or other CRM software a plus.




Training Program
Training at Threes Brewing events with Events Director and Event Success Manager, to become proficient in executing private events as assigned.
Download with events team about event documents, assign or give access to read through entire thread of communication with the client

Discuss all set up needs responsible for an event (menus, signage, communicating at pre-shift, POS instructions, checking in with The Meat Hook)

At the event, shadow existing events manager (greeting a client, reviewing payment if needed, managing food schedule, fielding client requests, alerting client of last call)

After an event, reviewing closedown procedures with assigned events manager (closing the event, relocating guests, voiding/closing tabs, breakdown of space, almanac notes)

Responsibilities post-training:
Upon receiving the events sheet from events team, download on all event communication, field questions with events team, if necessary.

Locate and confirm all assets are present on the Drive.

If necessary, create and print event menus.

Lead event set up (closing the space to the public, download with staff, delegate set up, etc)

Greet client, assist with decor, process payment, start music, etc.

Manage schedule, food drop times, cake/dessert service, wrapping up leftovers, etc.

Close event, payment (beverage minimum, etc) and relocating guests.

Write and send almanac.
Compensation, Part-Time
$25/hr