FAQs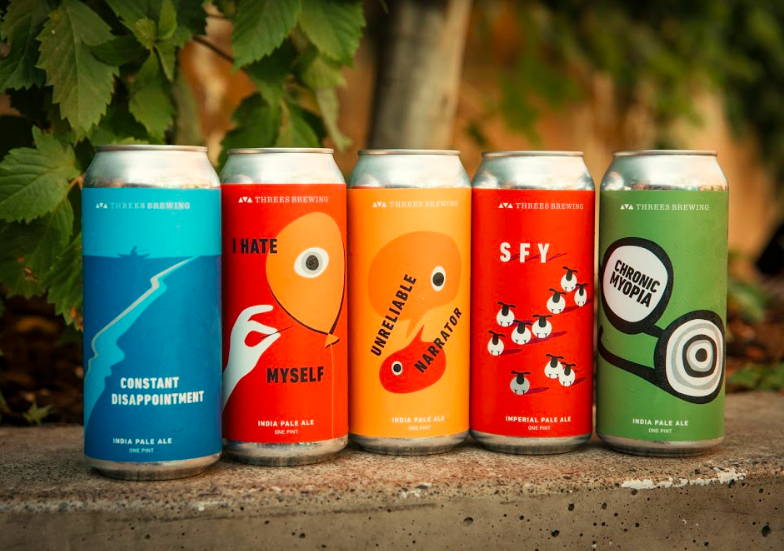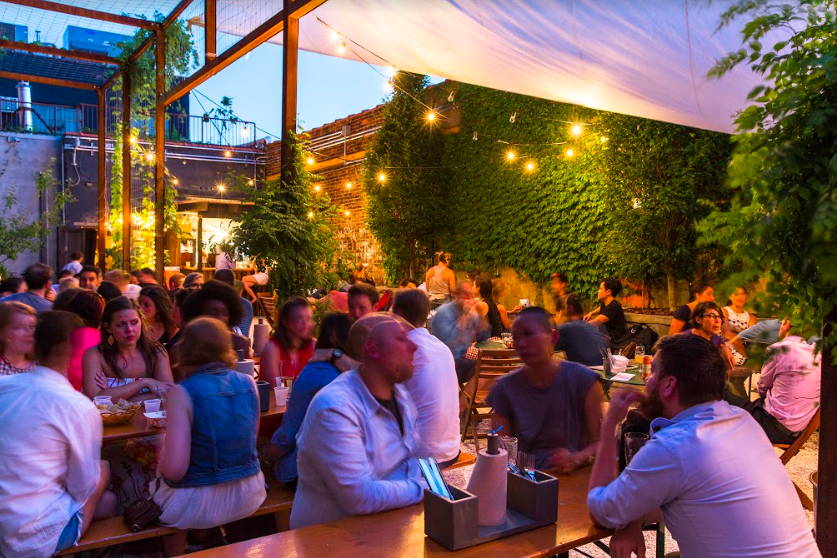 ---
Is your bar pet friendly?
We love dogs, but the Department of Health does not. Since we serve food, dogs are not permitted in our bars. We are required by law to allow service dogs, trained to perform essential tasks for someone with a disability.
What are your cross-streets?
The brewery in Gowanus is located at 333 Douglass Street between 3rd and 4th Avenues.
Our bar in Greenpoint, Franklin + Kent, is located at 113 Franklin Street, at the intersection of Franklin Street and Kent Street.
What is the nearest train station?
In Gowanus, the nearest train station to the brewery is the Union Street R, however, Atlantic Avenue/ Barclays Center is also just an 8 minute walk away, and the N, Q, R, B, D, 2, 3, 4 and 5 trains all stop there.
In Greenpoint, Franklin + Kent is closest to the G train - the Greenpoint Ave stop is two blocks away.
There is street parking in both Gowanus and Greenpoint, but since this is NYC, it's first-come, first-served and can sometimes be tricky to find. We recommend public transport if possible.
Do you allow outside food?
We do not allow outside food since we have exclusive food partners at each location. However, we allow desserts to be brought in, so long as you also bring with you anything you need to serve these items, and carry it all out with you when you depart. We can't store desserts in our fridges or freezers, so please keep that in mind when deciding what to bring.
Do you cater to dietary restrictions, including vegetarian options and food allergies?
Yes. Our food partners, The Meat Hook and Purslane, are 100% committed to serving great vegetables, salads, and vegetarian entrees. If you have a food allergy, tell the employee taking your order about your allergy and they can steer you in the right direction.
Do you sell other alcoholic beverages besides beer?
Yes, yes, yes. Wine, liquor, cocktails, and summer slushies!
Can I take a tour of the brewery?
For a bunch of logistical reasons, we do not offer typical brewery tours.  We can arrange for private tastings, however, so please feel free to inquire.  Of course, our staff is also very knowledgeable about the brewery and beer we serve, so feel free to ask them any questions you may have!
Kids are welcome until 7pm, though it is absolutely critical that all children are accompanied by a parent AT ALL TIMES.

Any families with unattended or misbehaving children will be asked to leave the facility.
Due to space constraints, you will be asked to store your stroller in a designated area while you're here.  There are no exceptions to this policy.
How can I apply for a job at Threes?
All current job posts are listed on our Jobs page.
Can I make a reservation?
We accept reservations in the main bars of both locations for groups of 8 or more from Monday - Thursday. We do not take reservations for our outdoor spaces. To make a reservation, give us a call at 718.522.2110 or submit an inquiry here. For parties of 25+ people, a private party may be best!
Is there a fee to booking a private event?
Each private event has a custom tailored proposal depending on a number of factors including day of week, number of people, menu and service requirements.

We encourage you to submit an inquiry here and we can help craft a package that's best for your group.
Is there a cover for your live music shows?
We never charge a cover for live music performances. Sometimes performers "pass the hat" or ask for a suggested donation and we encourage that to support their art. We recommend checking our events calendar for more details about each show.
If I want to perform at your bar, who can I contact?
Please contact us here to send information about performing at Threes. We will forward your request to our music booker and someone will reach out if we're interested in learning more.
If I want to buy your beer to serve at my bar/restaurant, how do I do that?
We sell our beer all over New York State, so if you have a bar, restaurant, shop or other venue, please go to our Contact Page and submit "Wholesale Inquiry" on the pulldown menu.
Can I get your beer delivered?
Yes! If you live in Brooklyn, you can order our cans and bottles through Caviar to be delivered ASAP. 
Companies in Brooklyn, Manhattan and parts of Queens can have our beer delivered to their offices by submitting a request through our corporate delivery service.
Can I buy kegs for a party?
Yes, we sell retail kegs for private parties, weddings etc., but typically need a few weeks notice. We also do corporate delivery to businesses in Brooklyn & Manhattan. Contact us here.
Do you sell your beer to go?
Yes!  We sell beer to-go from both of our bars and at The Shop at Threes in our Gowanus location (333 Douglass Street).
Follow The Shop @TheShopatThrees on Instagram to see what's in our fridge each day and check here for hours of operation.