Server - Threes Brewing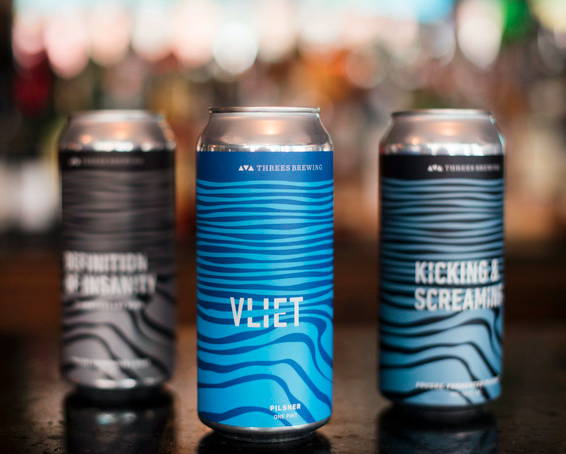 ---
About The Company
Threes Brewing is a Brooklyn-based brewery known for creating drinkable craft beers that balance complexity and simplicity, with a focus on lagers, farmhouse ales and American ales. Threes Brewing's mission is to create good beers that you can enjoy again and again, and to make community spaces that are fun, welcoming and warm.
About The Position:
Threes Brewing servers are an essential part of the bar/brewery puzzle, the human conduit that links the manufacturing branch of our business to the hospitality branch, and often the first person a guest speaks to when they walk in the door. A Threes server is expected to have a broad understanding of the brewing process, and be able to speak comfortably about beer, liquor and cocktails, tailoring recommendations to guests' tastes and requests.
Once hired by Threes, an ever-growing knowledge of Threes Brewing's beer and the larger food, music and events programs at Threes are considered a requirement for continued employment. In addition we like our servers to come with a personality – we hope that the friendliness, wit and skill of our staff is as much of a draw as our beer.
Cocktailing & serving will require you to be in constant motion, taking orders for drinks, delivering items in a timely fashion, and cleaning up behind customers as they come and go: energy and spatial awareness are musts!
Requirements:
•   Basic knowledge of the brewing process
•   Interest in craft beer
•   Commitment to outgoing friendly customer service
•   Night and weekend availability
Duties include:
•   The safe and responsible service of alcohol.
•   Continuous up-to-date awareness of Threes beer, wine and liquor lists, as well as new developments with the brewery and brand.
•   Preparing Main Bar, Yard and Café for regular service.
•   Working private events at both locations: Gowanus & Greenpoint.
•   Delivering professional, courteous, and efficient customer service.
•   Educating the customer on the full suite of Threes Brewing's beers and services, including daily specials, new beers, live music shows, public events, etc.
•   Pre-bus and maintain tables.
•   On-shift oversight of backwaiting staff.
•   Accurate and responsible handling of credit card and cash transactions.
•   Assistance with and oversight of the break down of Main, Yard and events spaces.
•   A willingness to be flexible about schedule when necessary.
•   Assertive teamwork – a readiness and desire to assist co-workers as needed.